@LithiumTech announced as Diamond Sponsors for #SMWF 2014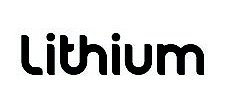 With three months until #SMWF 2014 we're  pleased to announce our most recent sponsor with community software and social media marketing specialist Lithium, who is joining the #SMWF line-up as the Diamond Sponsor for the event.
By helping to build impassioned groups of customers who crave a sense of belonging to your brand Lithium's Software as a Service (SaaS) offering enables companies to enlist and engage their customers to deliver amazing customer experiences across the web, mobile and social networks.
They join our Platinum Sponsors social media monitoring analysis and analytics specialist Crimson Hexagon and social media management dashboard Hootsuite for the event taking place at The Brewery,  London on the 31s March – 1st April.
They will be joined alongside the likes of McLaren, The Walt Disney Company, Value Retail, GE and many more, which will be announced soon. You can view the full agenda here.
To find out more about this year's #SMWF and secure your spot please click here.